SMALL & MEDIUM BUSINESS SOLUTIONS
Your trusted partner for a complete recruiting solution.
We make small employment brands look BIG.
Competing with big brands and budgets can be challenging for smaller organizations, but just because you're not enterprise size doesn't mean you can't or shouldn't have a big recruiting presence. Working with organizations ranging from 25 employees to over 25,000 employees, we put the same level of care into every career site we build and each client we serve. We believe that every company has a unique and special employment story to tell, and we're passionate about helping you tell yours in a powerful way.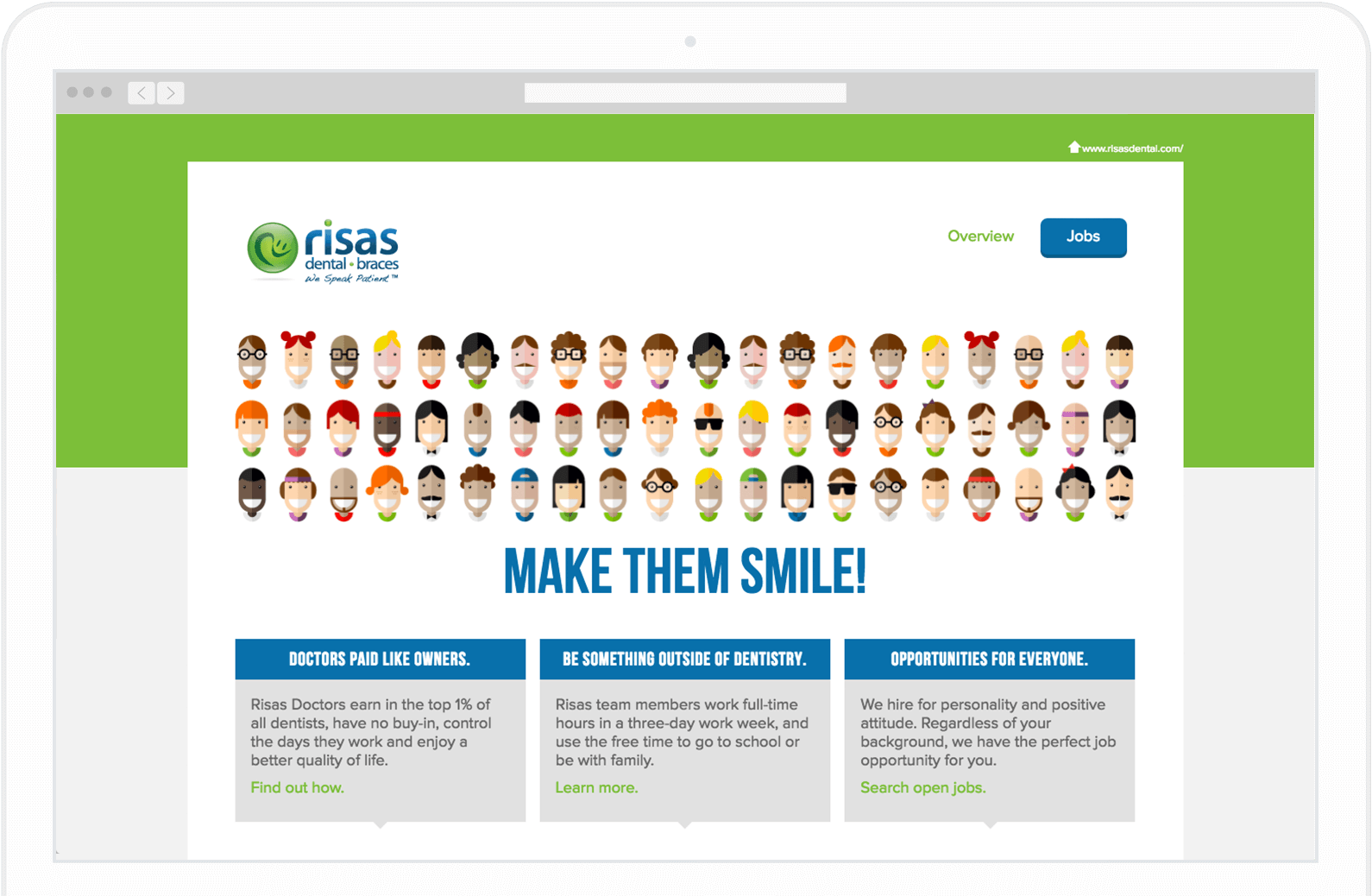 Call us, not call queues
All of our clients, regardless of size, receive a dedicated client success manager who is committed to your company and your recruiting efforts. Sure, we've got a 1-800 number and web chat for anyone who wants it, but we think you'll appreciate calling directly to the person who knows you, your company and your recruiting. We're proud to partner with our clients and that means being available, especially when it really counts. So, meet our team and soon you'll consider us part of yours.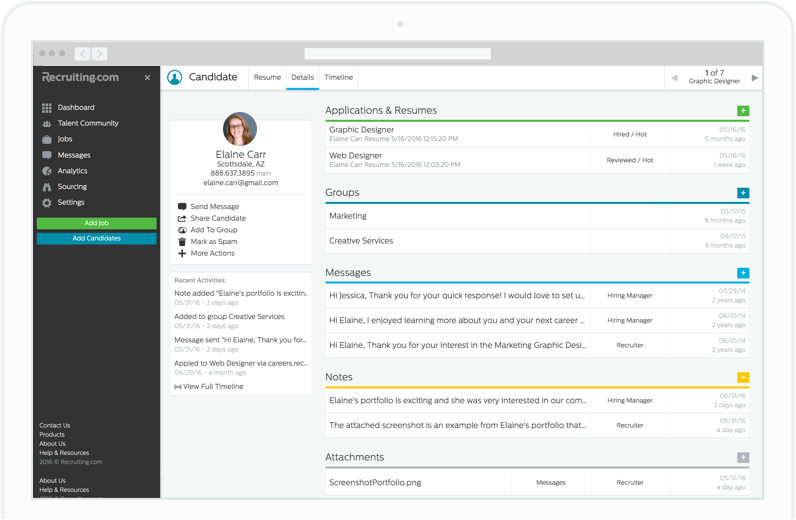 Goodbye spreadsheets. Hello CRM!
Great recruiters know that it's all about relationships. That's why we built the Recruiting.com CRM. Our candidate relationship management tool gives you and your team the functionality you need to manage your recruiting and hiring, but most importantly your relationships.
Save time managing and spend more time recruiting:
Automatically aggregate your candidates from all your sources into the Recruiting.com CRM
Quickly search and easily manage candidates with groups or by job
Build communication templates and communicate effectively and efficiently with potential hires
Who said having it all means breaking your budget?
Today, there are more places and ways to connect with job seekers than ever before. Your candidates also have higher expectations of their experience with your company, including on web and mobile. Companies shouldn't be forced to choose between providing a great candidate experience and providing internal teams with advanced recruiting and candidate management tools. When you combine the power of a Recruiting.com Site with the capabilities of Recruiting.com CRM, you end up with all the tools you need without the high costs you don't.
Social Recruiting
Share your career site and open requisitions with your social network.
Learn More ›
ATS Integration
Automatically distribute your jobs to your career site and benefit from better job display.
Learn More ›
Recruiting Analytics
Gain insight into your career site's performance and candidate behaviors.
Learn More ›
Interested to learn more? Let's talk.