ENTERPRISE SOLUTIONS
Career sites built as strong as your brand.
Enterprise career sites built at startup speeds.
Enterprise solutions don't have to take months or years for implementation. We leveraged our experience building hundreds of career sites to develop a process that's easy, fast and most importantly, successful.
Compelling copy and design crafted to engage your candidates.
Built for strategic SEO and mobile responsive experience.
Your partner for site launch and your ongoing recruiting success.
Starting at your first project kickoff meeting, your implementation manager will partner with you and your key stakeholders to guide you through the process of developing a new career site that effectively targets, engages and converts your candidates.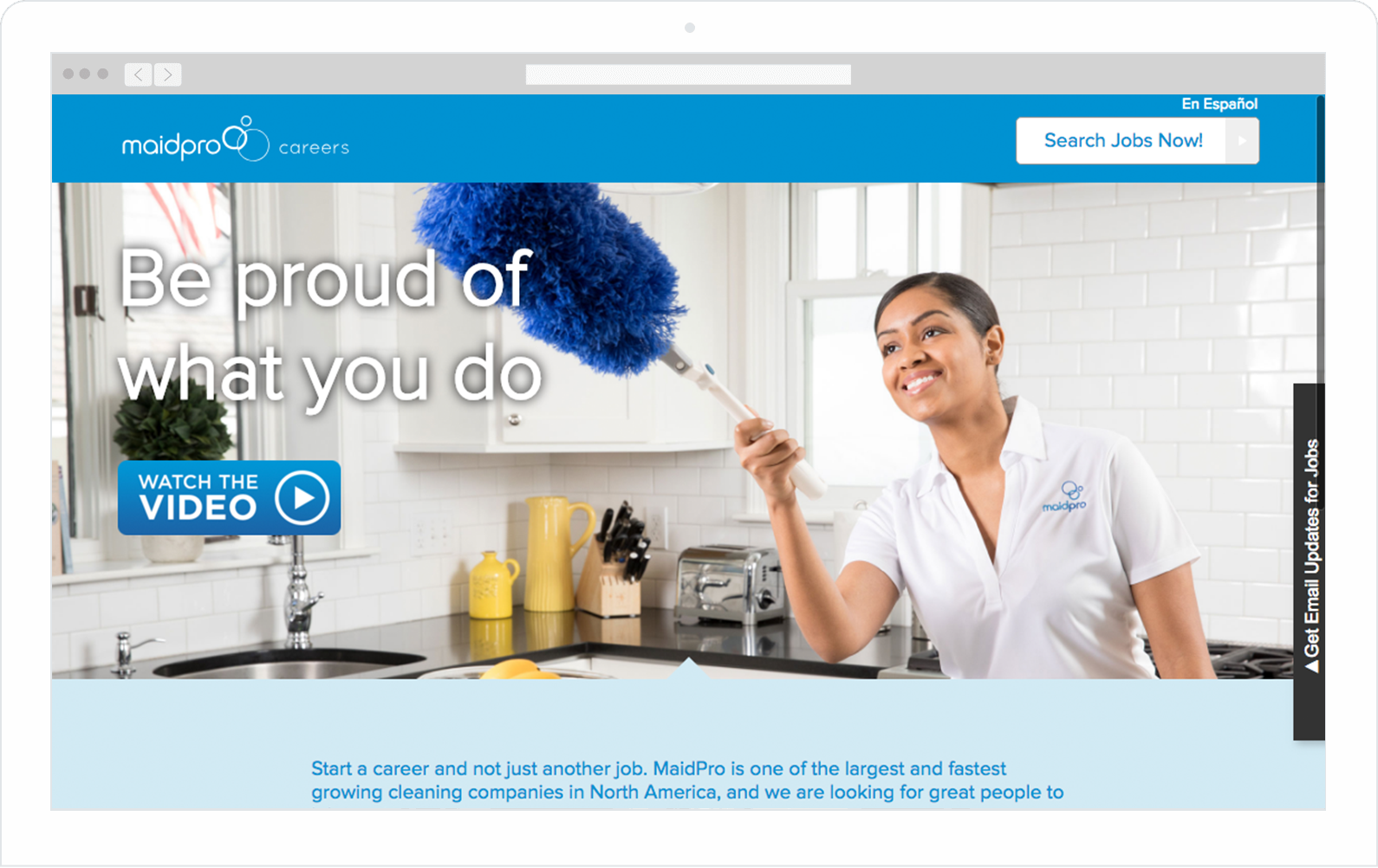 What does your career site say about you?
Your career site tells candidates who you are and what you have to offer. Even well-known brands need to give candidates a reason to apply because your best candidates have choices. Whether you have a clearly defined employment brand or it's time for a refresh, we're ready and excited to help you tell your story. Your candidates are excited to hear it.
Need help developing your employment brand?
Find out more about our People Brand process and how we help companies develop a cohesive employment brand and define their employee value proposition.
Learn More ›
We make your ATS look good.
Let your ATS do what it does best, and so will we. Applicant tracking systems aren't known for their positive candidate experience. They are built for back office management and recruiter workflow. A simple, ATS-generated job listing isn't enough to get candidates to apply anymore. They expect more.
Better Candidate Experience
You don't necessarily need a new ATS, but you may need a new candidate experience. We help our clients better engage with candidates on the web and mobile so the right people go the distance to apply.
ATS Integration
We automatically deliver the jobs from your ATS to your career site and other online platforms, then bring candidates seamlessly back to your apply process. No extra posting or effort is required.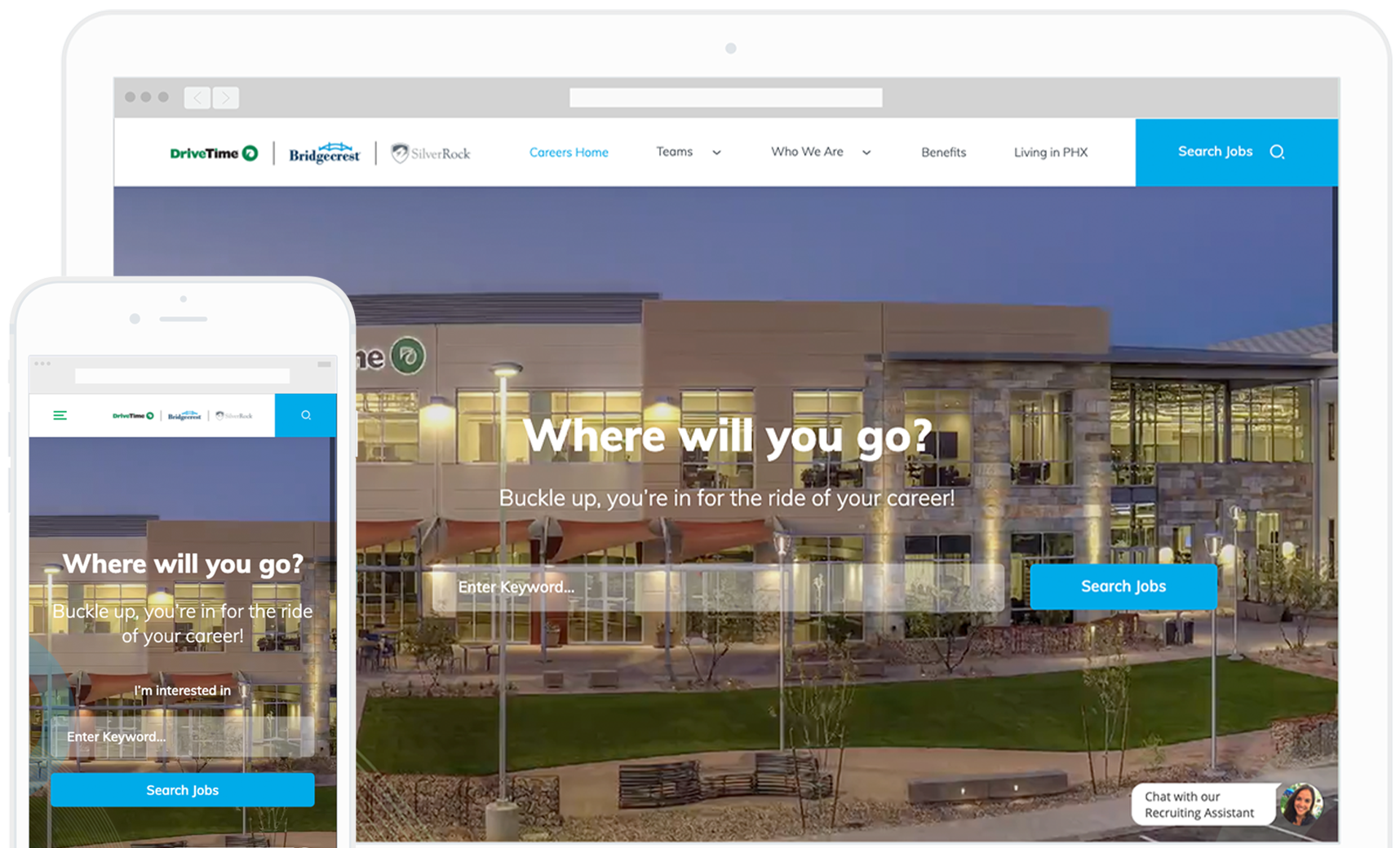 Deep employment expertise makes a difference.
Big companies have big resources. With marketing and technology groups, you've got teams that know websites and branding. But we often hear that internal teams are strapped serving external customers, making internal projects last in queue. Even more importantly, while your internal experts know your customers and their behavior, the job market is a different world. That's where we come in. Our technology and marketing expertise is focused on helping companies attract and hire their best candidates. It's our expertise, our business and our passion.
Candidate Experience
Enable your target candidates to easily discover, review and apply to your jobs.
Learn More ›
Employment Brand & Design
Effectively communicate your company story and employment benefits.
Learn More ›
Mobile Recruiting
Give job seekers on-the-go a positive and comprehensive mobile career site experience.
Learn More ›
Interested to learn more? Let's talk.