RECRUITING ANALYTICS
Get the insights you need to maximize your results.
Measuring Your Recruiting Success
Easily assess your career site performance by measuring your traffic, understanding your sources and evaluating your candidates' behaviors. This way, you can strategically make changes to improve your ROI and attract better talent.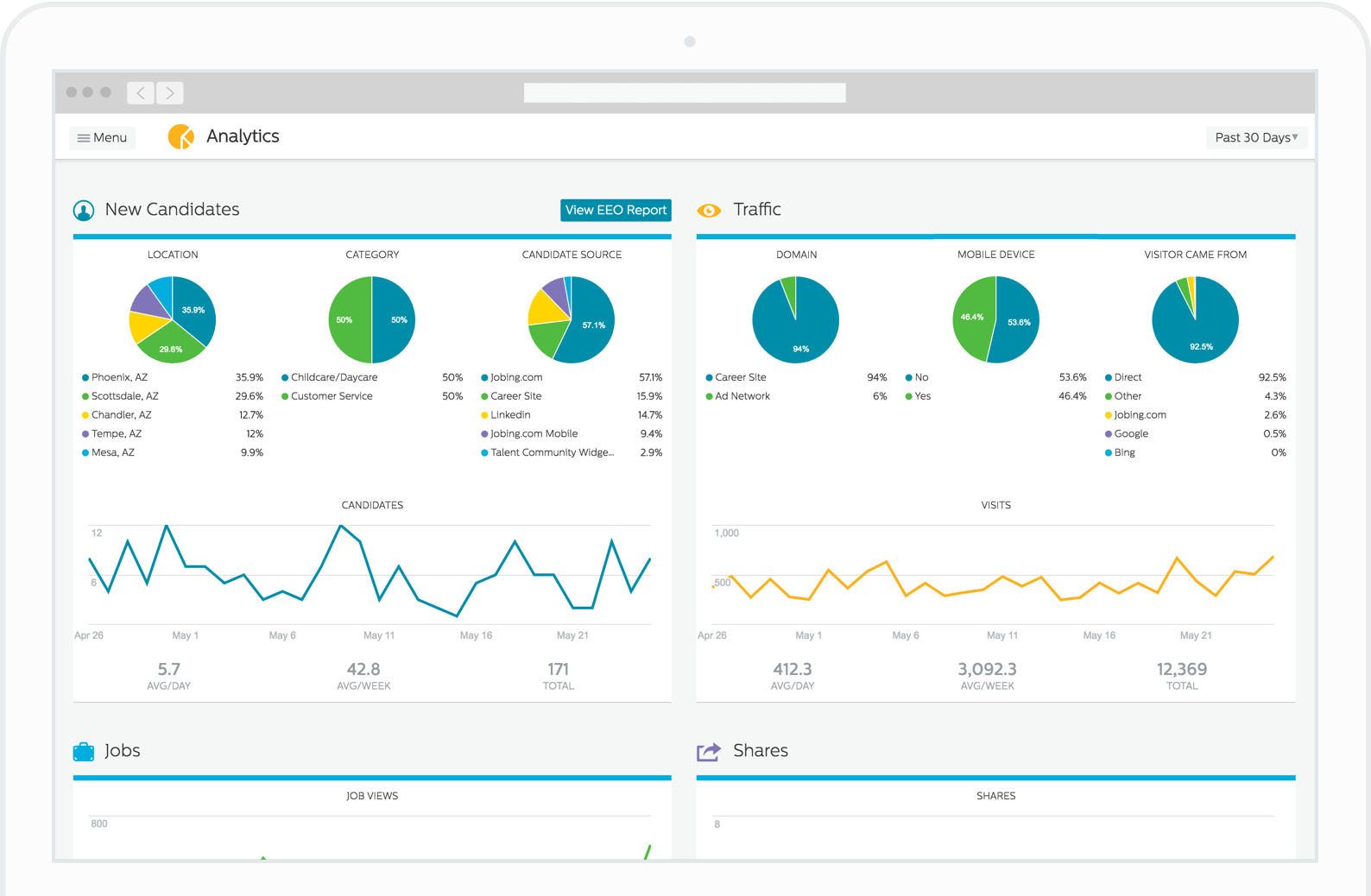 See which devices your candidates are using.
Know how your actions affect visits.
Discover where candidates come from.
Know How your Actions Affect Visits
From longer-term SEO initiatives to seasonal ad campaigns, our reporting tells you if your employment marketing efforts are headed in the right direction.
See the Devices your Candidates are Using
Watch your mobile usage change over time so that you can gain insights into how and where your candidates are searching for jobs.
Discover Where Candidates Come From
View the top referring traffic sources for your career site to better understand your top candidate sources and assess your recruiting initiatives.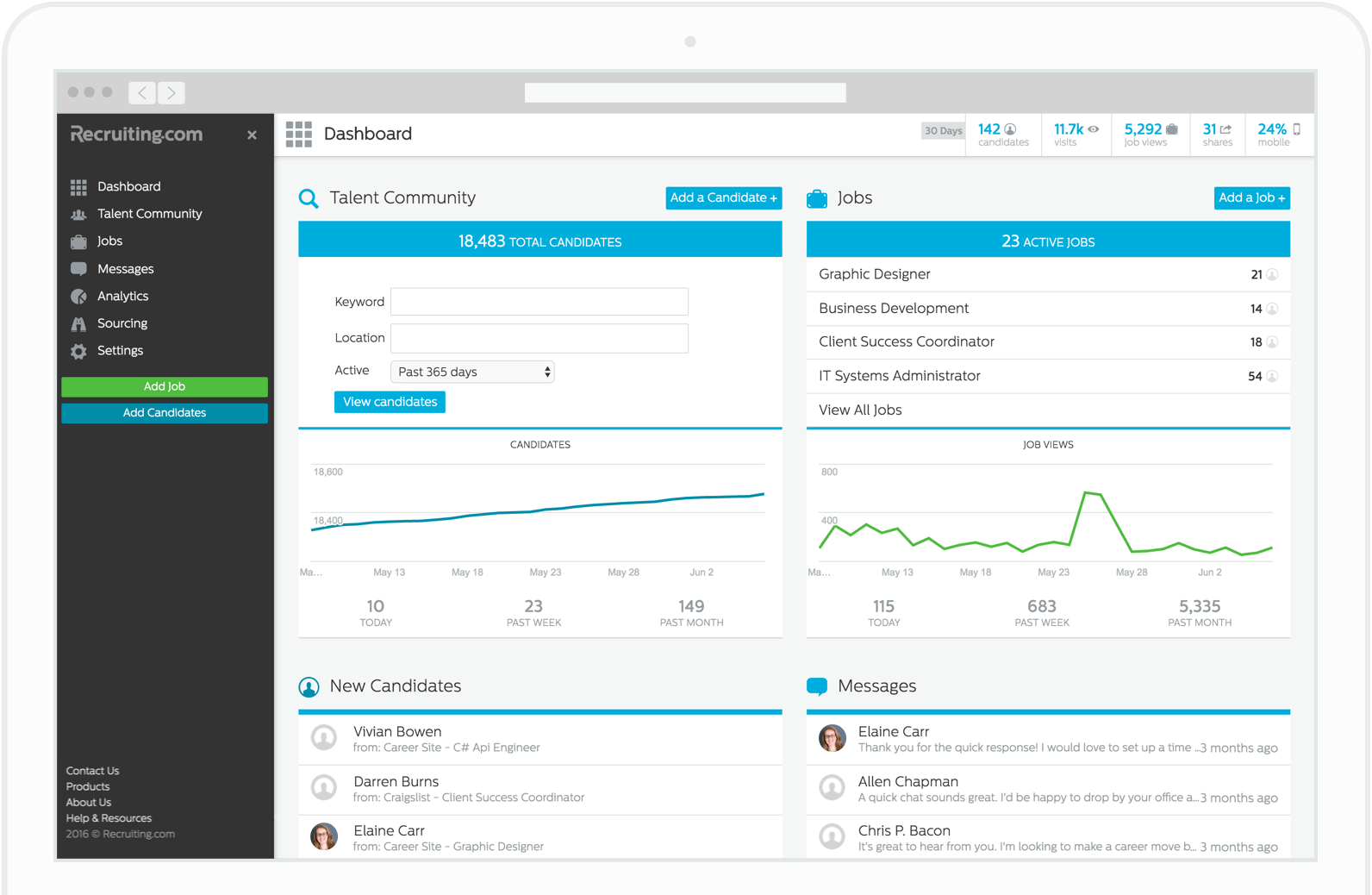 Advanced Recruiting Analytics
Knowledge is power. Understanding who is visiting your career site and how they are interacting provides you with important insight that can help you focus on recruiting initiatives that drive the right results.
We'll set you up with a robust real-time dashboard and email reports so you can keep track of the career site data that matters most.
Ready to access valuable analytics?