MOBILE RECRUITING
The best candidates are on mobile devices, are you?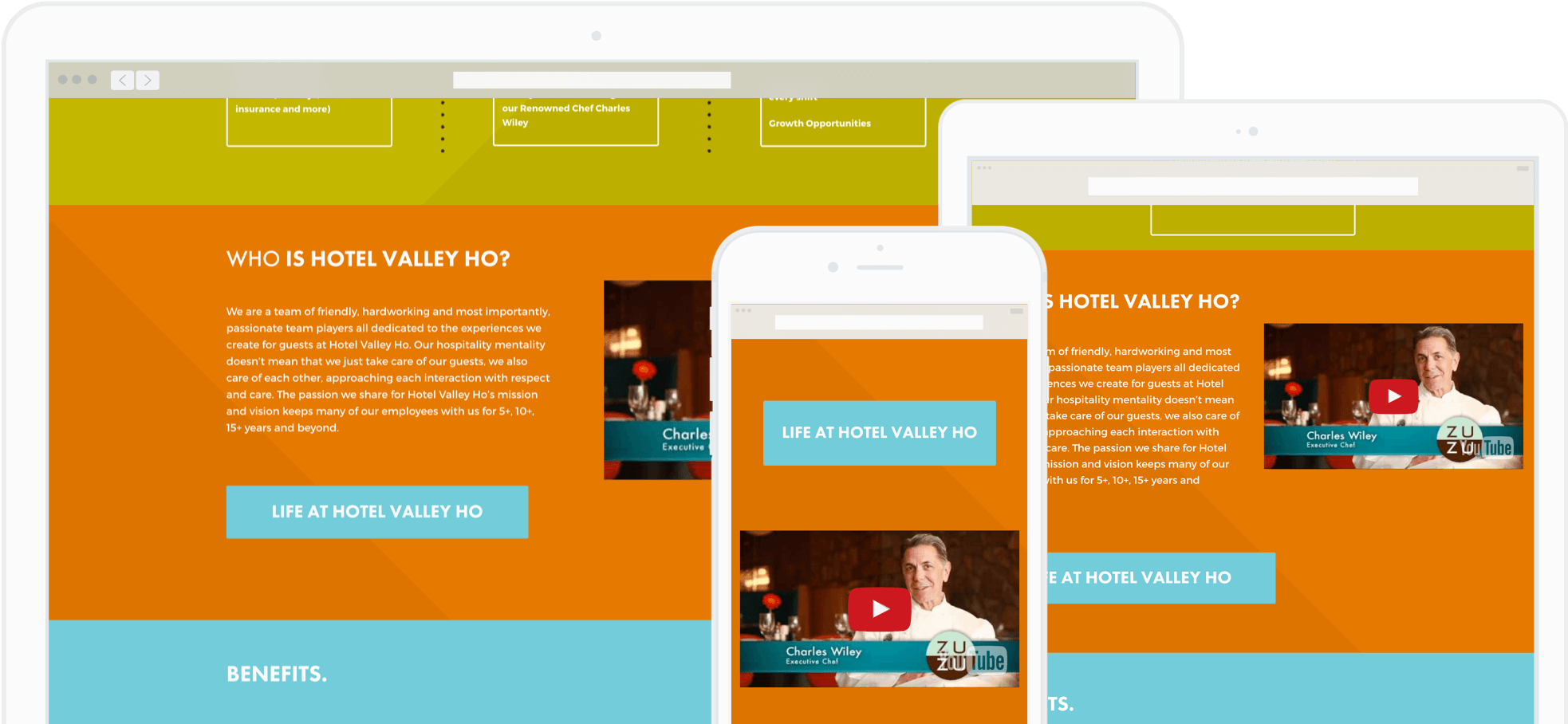 Mobile Responsive Design
Our technology detects the device visitors are using and responds with a scaled version of your career site. Give your prospects a better experience—whether they're using an iPhone, Android, desktop, tablet or any other device.
Full Career Site Experience
Efficiency is important. But your story and employment brand is too. That's why we give mobile users a full career site experience, scaled and optimized to the size of their device. We combine all of your content, employment branding and site navigation to create one complete experience that's put into the hands of your candidates.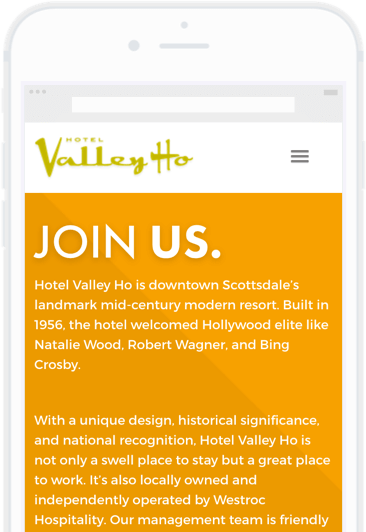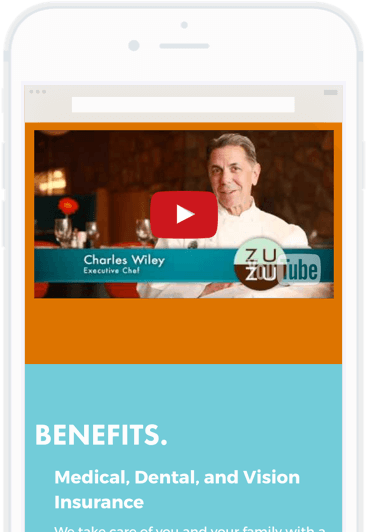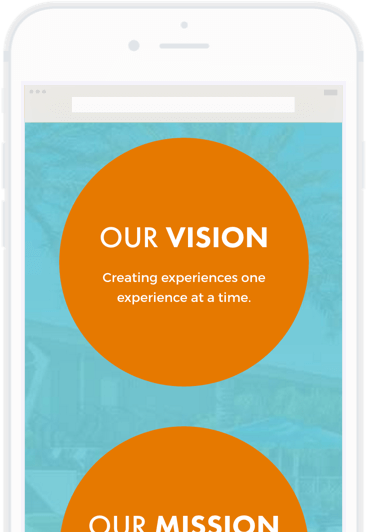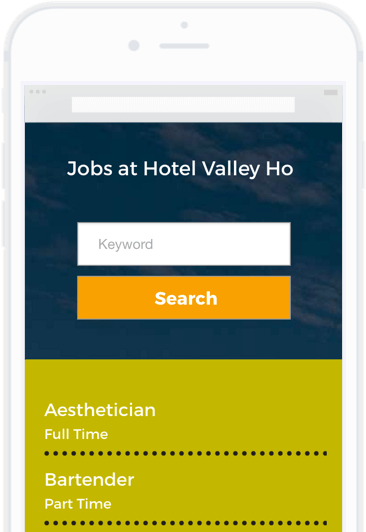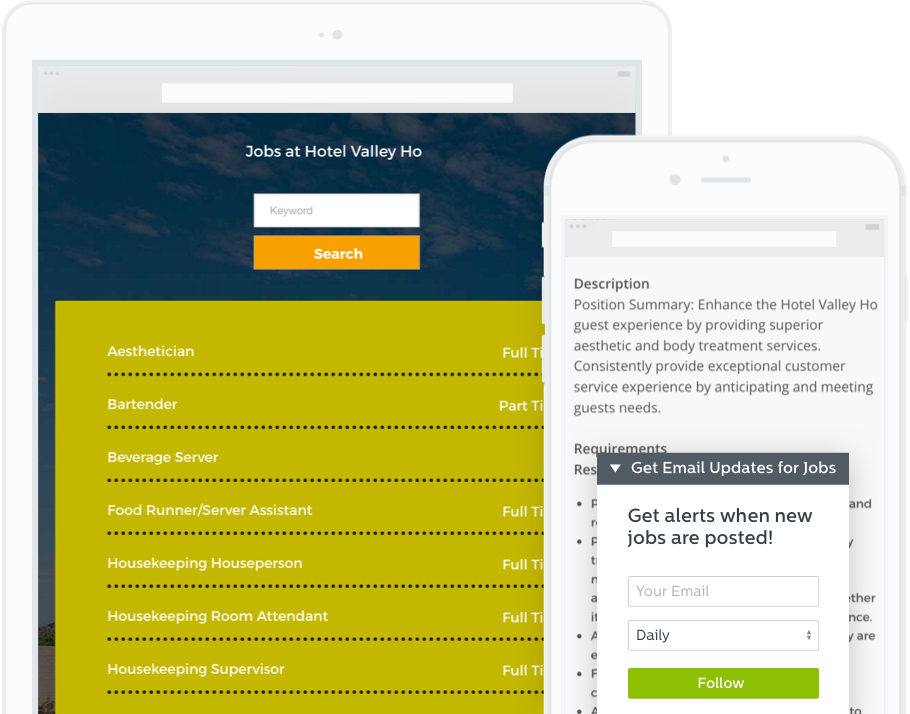 Easy Job Browsing & Apply Options
Mobile users need information fast. And if they can't find it, they're gone. That's why we provide job search and easy job browsing tools to help candidates quickly find your jobs.
We'll send candidates to your ATS to apply or use the Recruiting.com CRM to give your candidates the option to apply on-the-go or apply later from a desktop.
Ready to improve your candidate reach?