Corporate Career Sites
Meet the career site that does it all.
Recruiting.com Sites provide the tools you need to get the recruiting results you want. Give your candidates a better experience and a reason to apply.
Engage your prospective candidates.
Recruiting.com Sites enable you to attract your ideal candidates and compel them to apply.
Candidate Experience
Enable your target candidates to easily discover, review and apply to your jobs.
Learn More
Employment Brand & Design
Effectively communicate your company story and employment benefits.
Learn More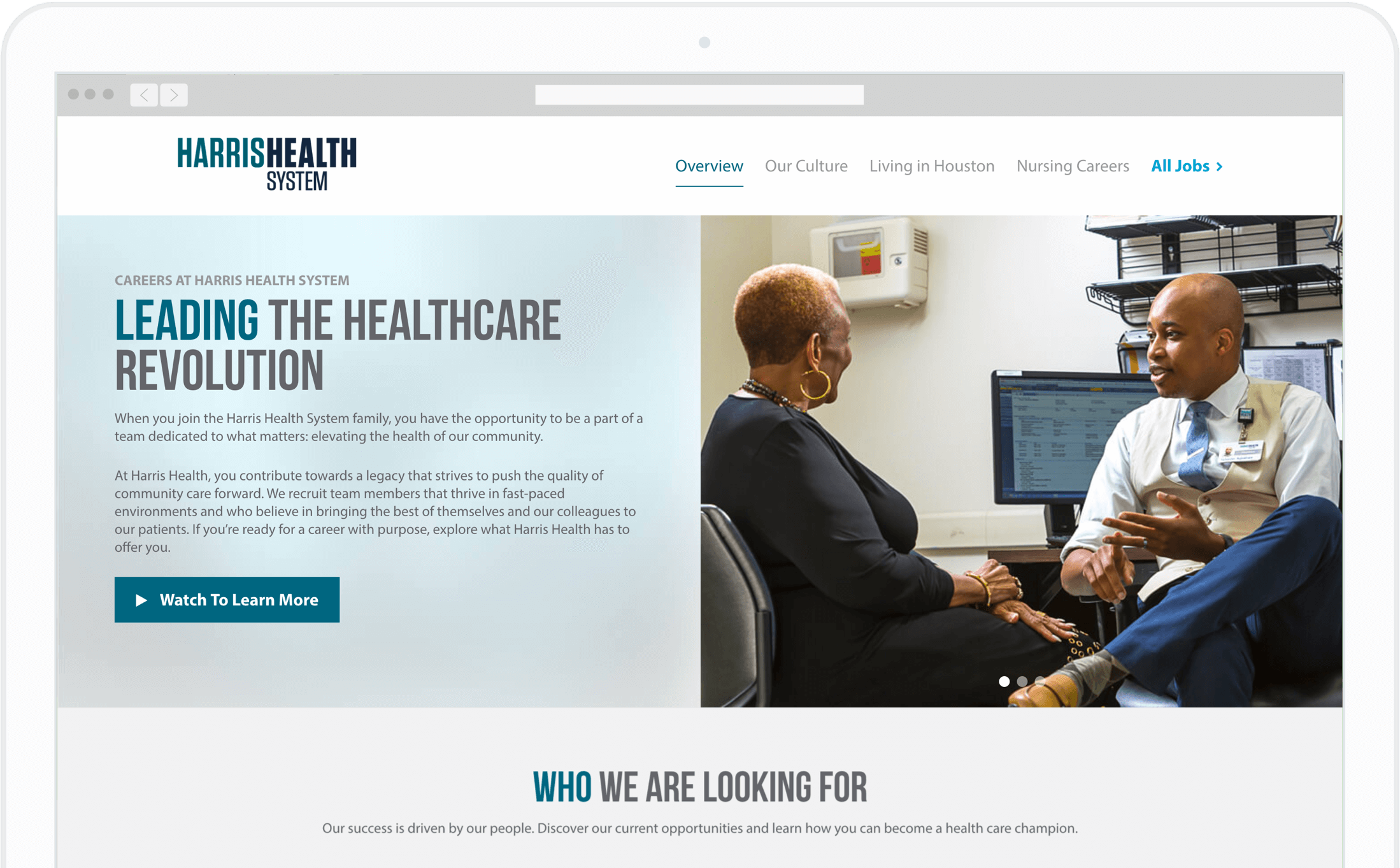 Expand your candidate reach.
Recruiting.com Sites empower you to connect with all of the candidates you want and need.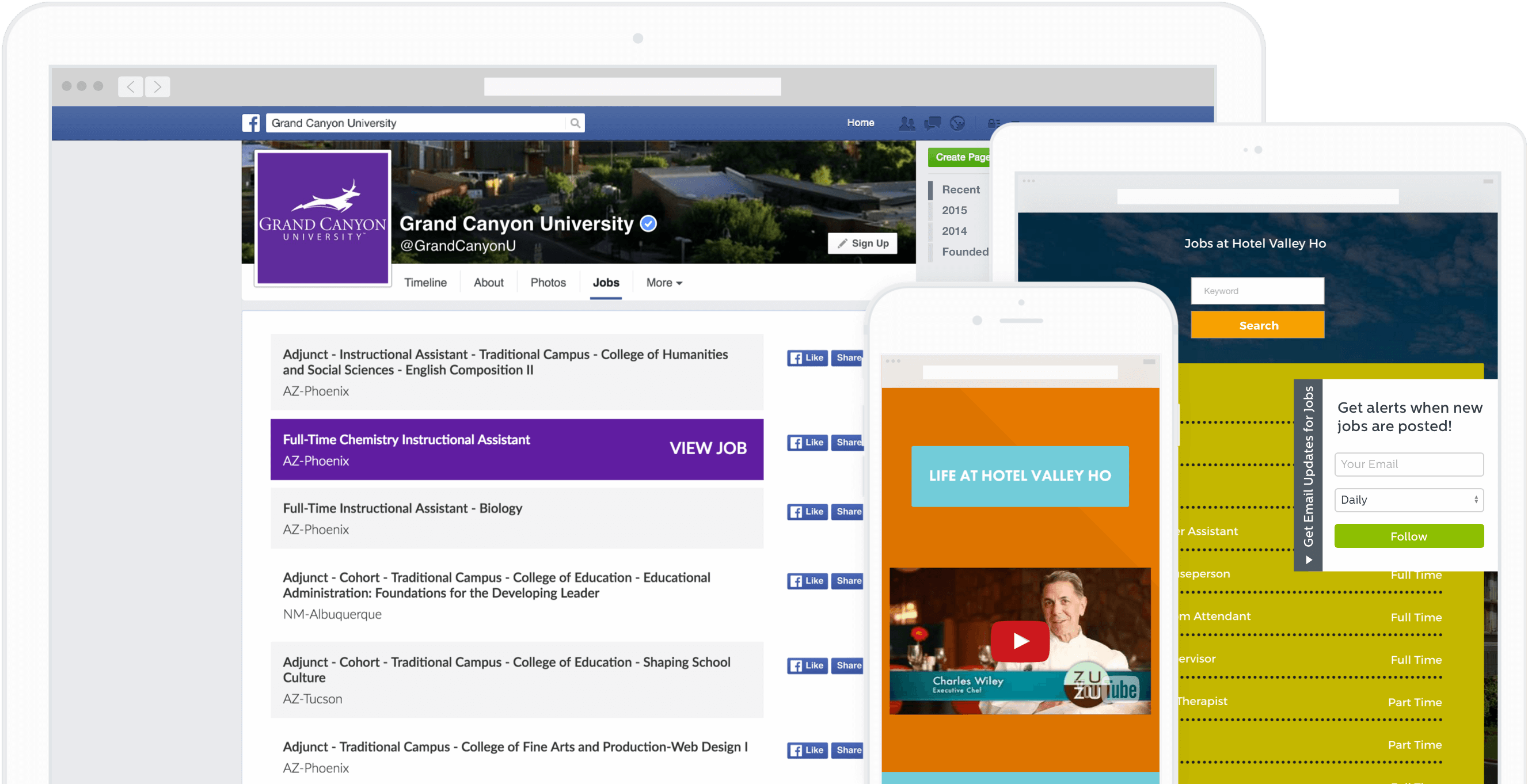 Leverage advanced recruitment tools.
Recruiting.com Sites incorporate unique features to improve efficiency and results.
ATS Integration
Automatically distribute your jobs to your career site and benefit from better job display.
Learn More
Recruiting Analytics
Gain insight into your career site's performance and candidate behaviors to improve your ROI.
Learn More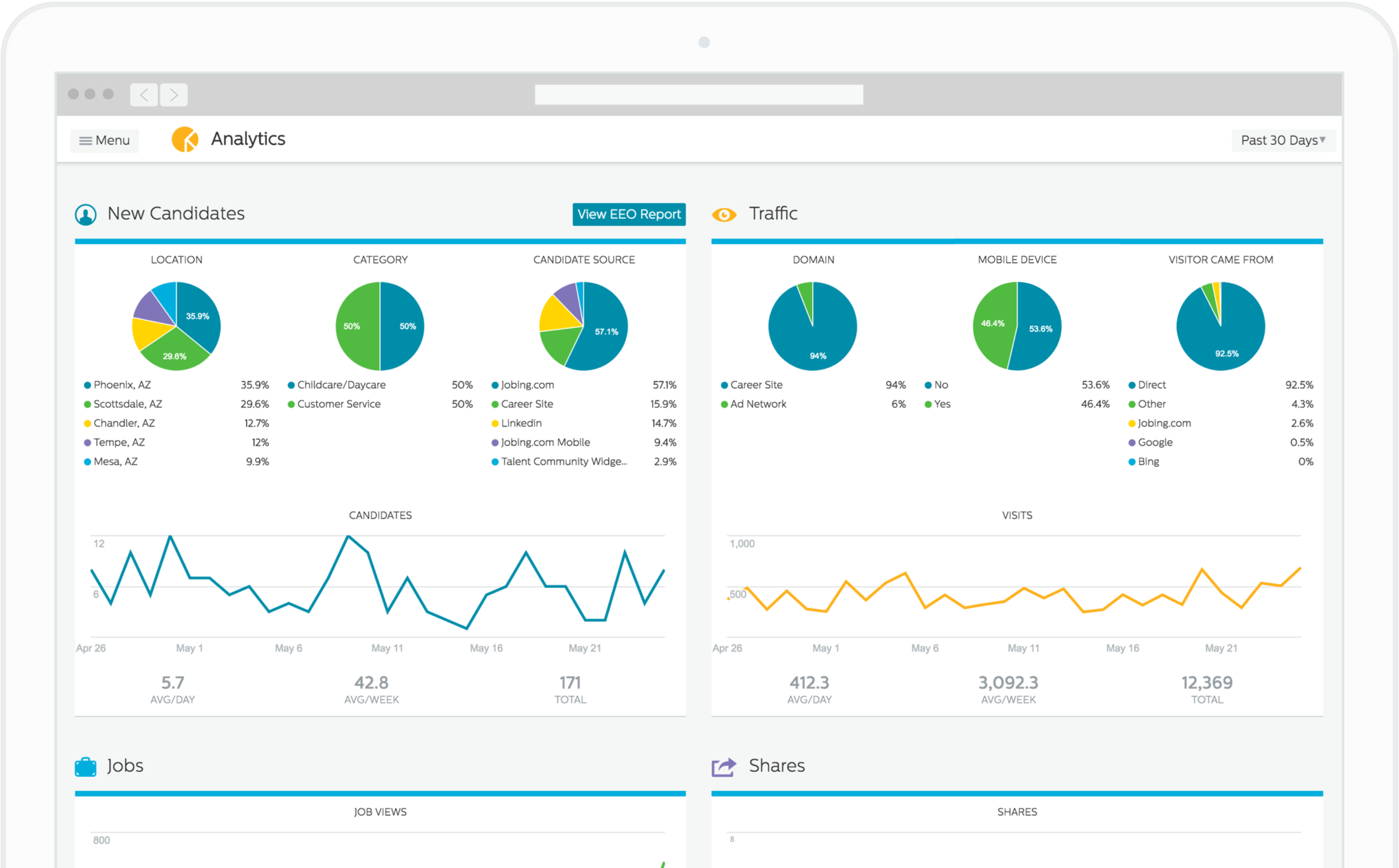 Want to recruit and hire better talent?
Find out what a Recruiting.com Site can do for you.
Learn More