All the career site features you need
SOCIAL RECRUITING
Leverage the power of your social network.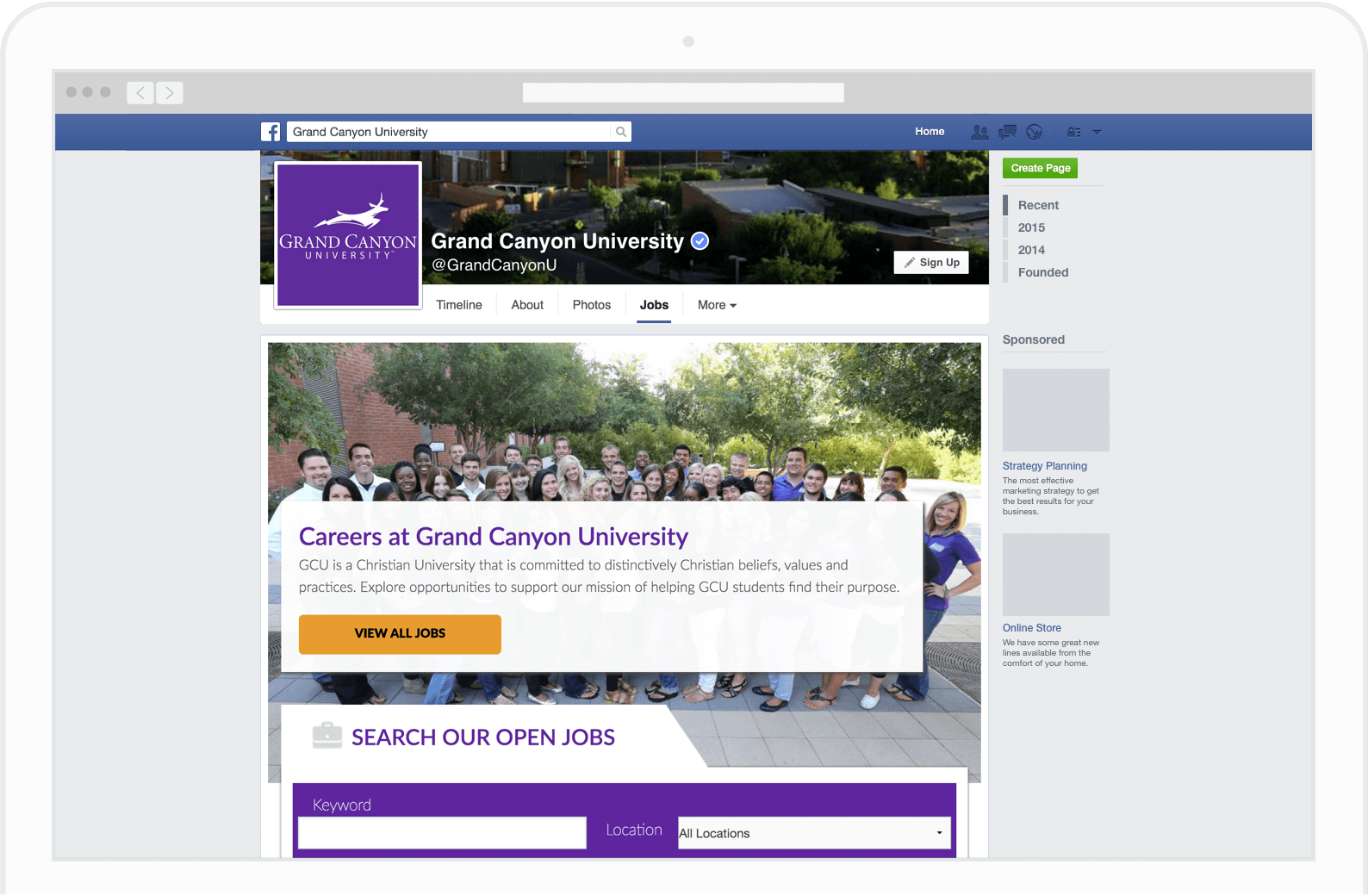 Broadcast Your Employment Brand
Convert your followers into prospective candidates by putting the entire contents of your branded career site on Facebook. We place all of your employment information at your social candidates' fingertips.
Strengthen your employment brand
Promote engagement with your organization
Convert your loyal brand fans into passionate candidates
Search and apply for jobs within Facebook
Provide an Easy Path To Apply
Our Facebook app allows candidates to search and apply for your jobs without ever leaving the Facebook platform—making it easy for interested candidates to engage with your organization's opportunities.
Promote Social Referrals and Sharing
Nothing is more powerful than a referral. Give your social audience the tools to make it happen. Each of your jobs displayed on Facebook includes "Send" button for easy sharing across their network.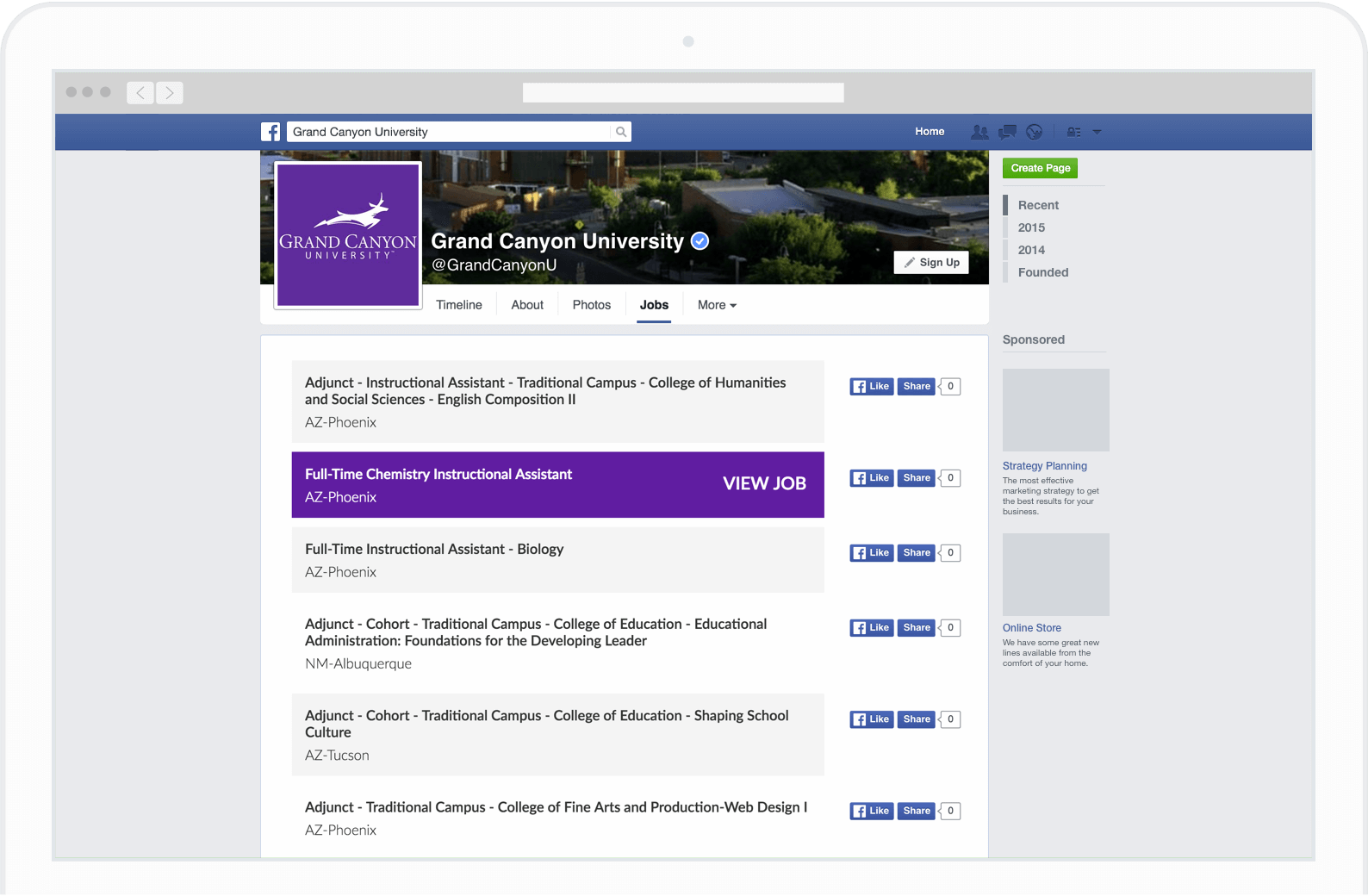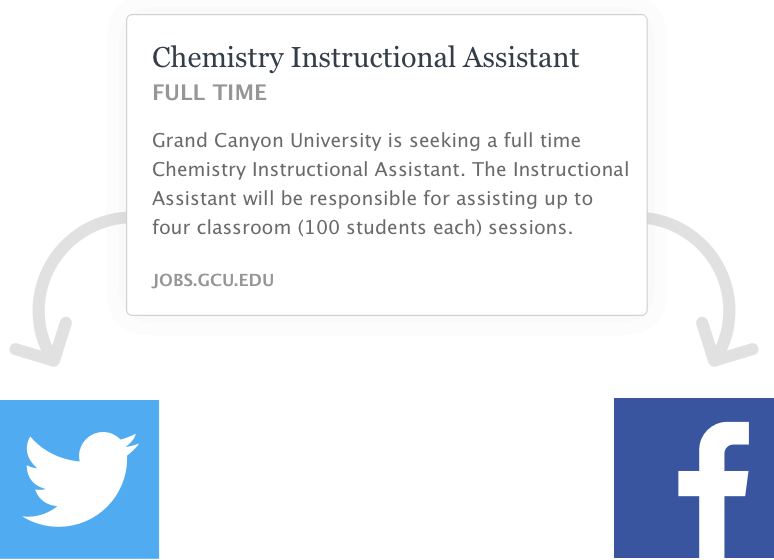 Distribute Wall Posts and Job Tweets Automatically
Automatically push job openings to your Facebook Page and Twitter feed. We take the work out of distribution in order to streamline your social recruiting efforts and reach new candidate audiences.
Ready to leverage social recruiting?