SEARCH ENGINE OPTIMIZATION
It's time to put your jobs in the spotlight.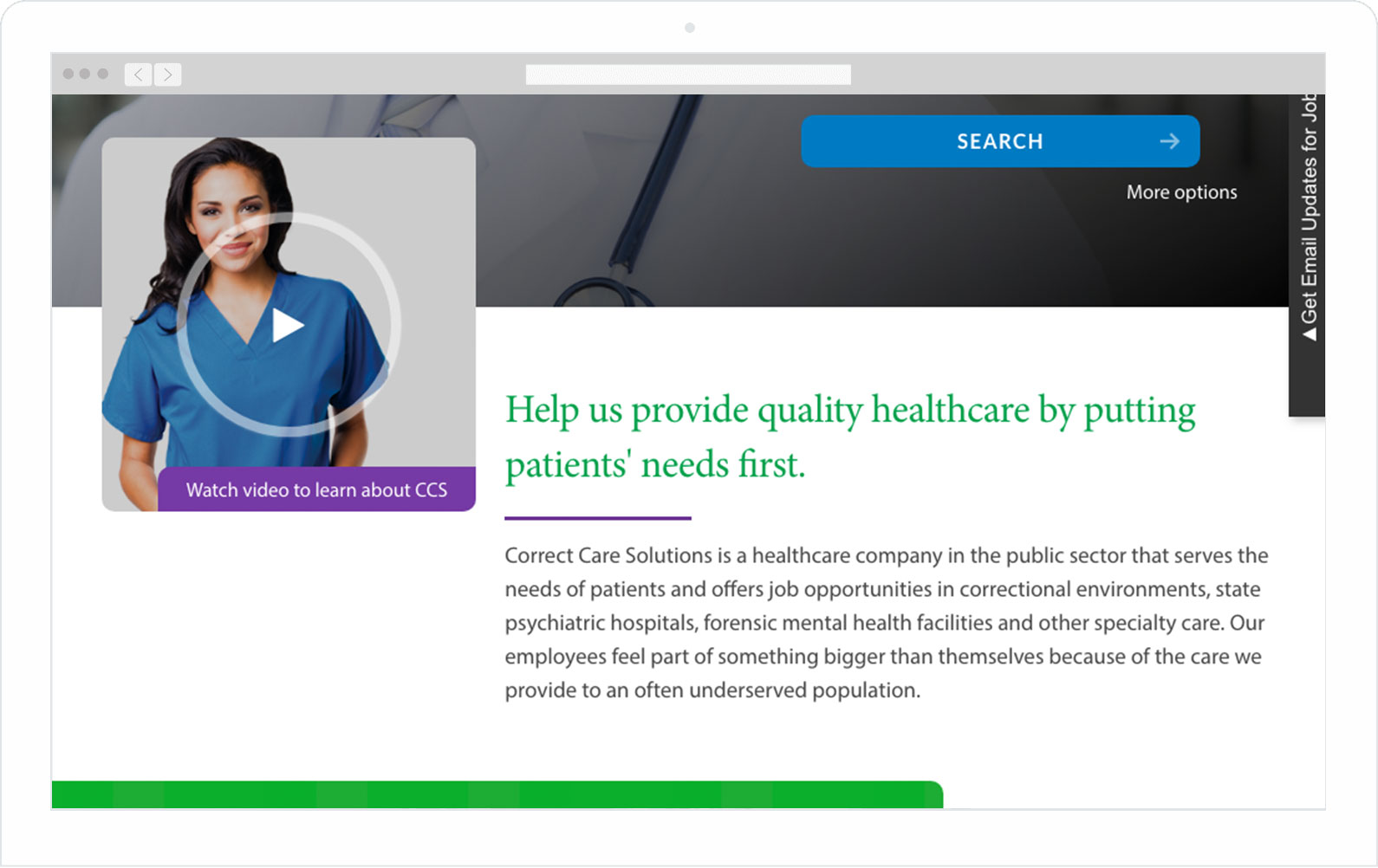 Correct Care Solutions is a healthcare company in the public sector that serves the needs of patients and offers job opportunities in correctional environments, state psychiatric hospitals, forensic mental health facilities and other specialty care.
Optimized Content and Keywords
We use our employment expertise to strike an important balance between the uniqueness of your company and the common words that job seekers utilize in their job search. We focus on increasing the visibility of key positions and locations that matter to you and your job seekers.
Get on Google's Good Side
Recruiting.com Sites are built so that search engines can easily understand the content and intended audience of your career site.
Clear, readable URLs help search engines and people understand where they are.
Hierarchical navigation and site structure allow search spiders to easily peek into every nook and cranny.
Structured data markup and meta descriptions help search engines and searchers know what the site is about.
Unique & keyword-targeted titles and headlines increase search visibility.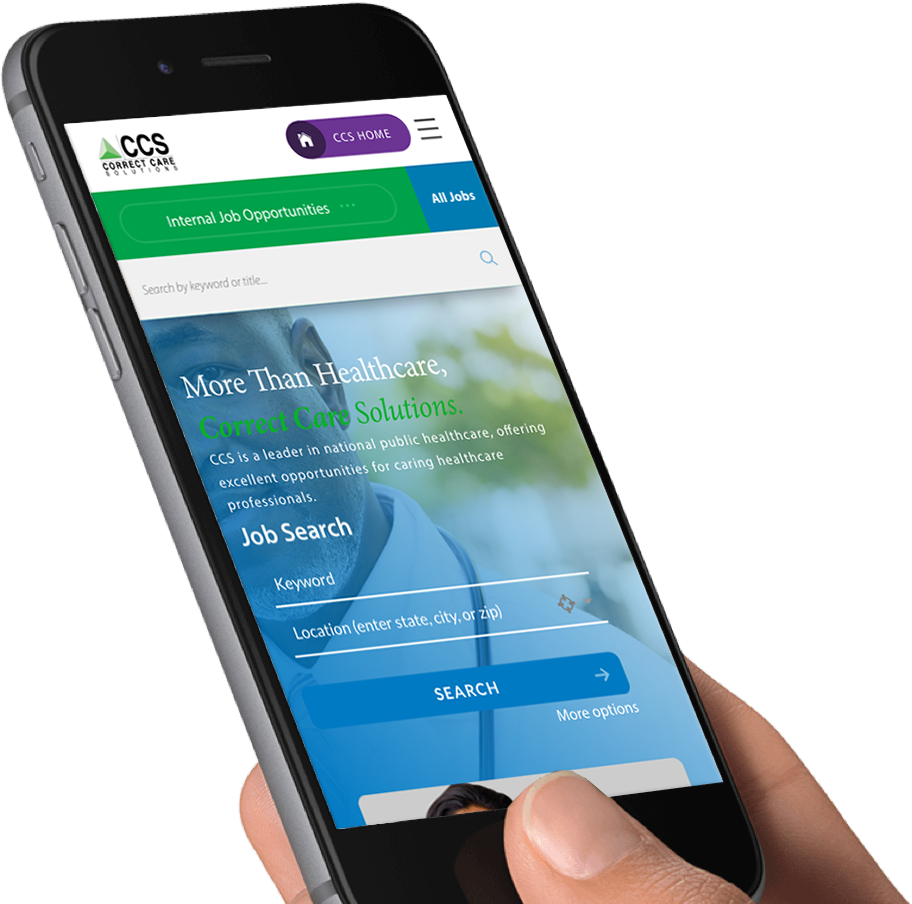 Mobile-Friendly
It's not only your candidates who value a mobile responsive career site. Google's expansion of mobile-friendliness as a ranking signal has deep implications for search results. Recruiting.com Sites are built mobile responsive, ensuring you put your best foot forward with candidates and search engines.
Learn More
Ready to make your jobs more visible?