EMPLOYMENT BRAND & DESIGN
Connect with job seekers like never before.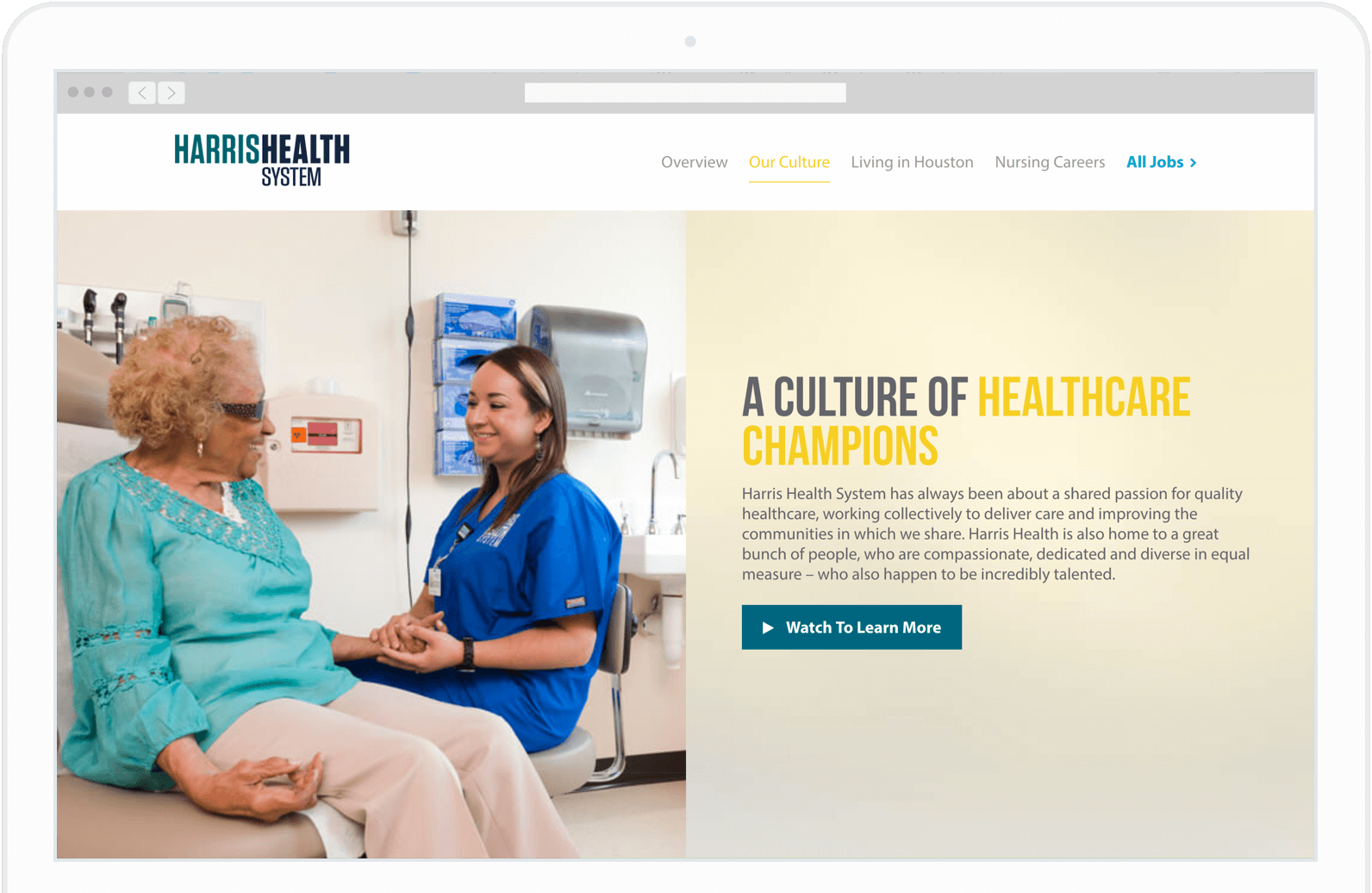 Share Your Story
We partner with our clients to understand your unique company culture and employee value proposition. Our employment experts help you craft a compelling company message that resonates with your ideal candidates and incites them to take action.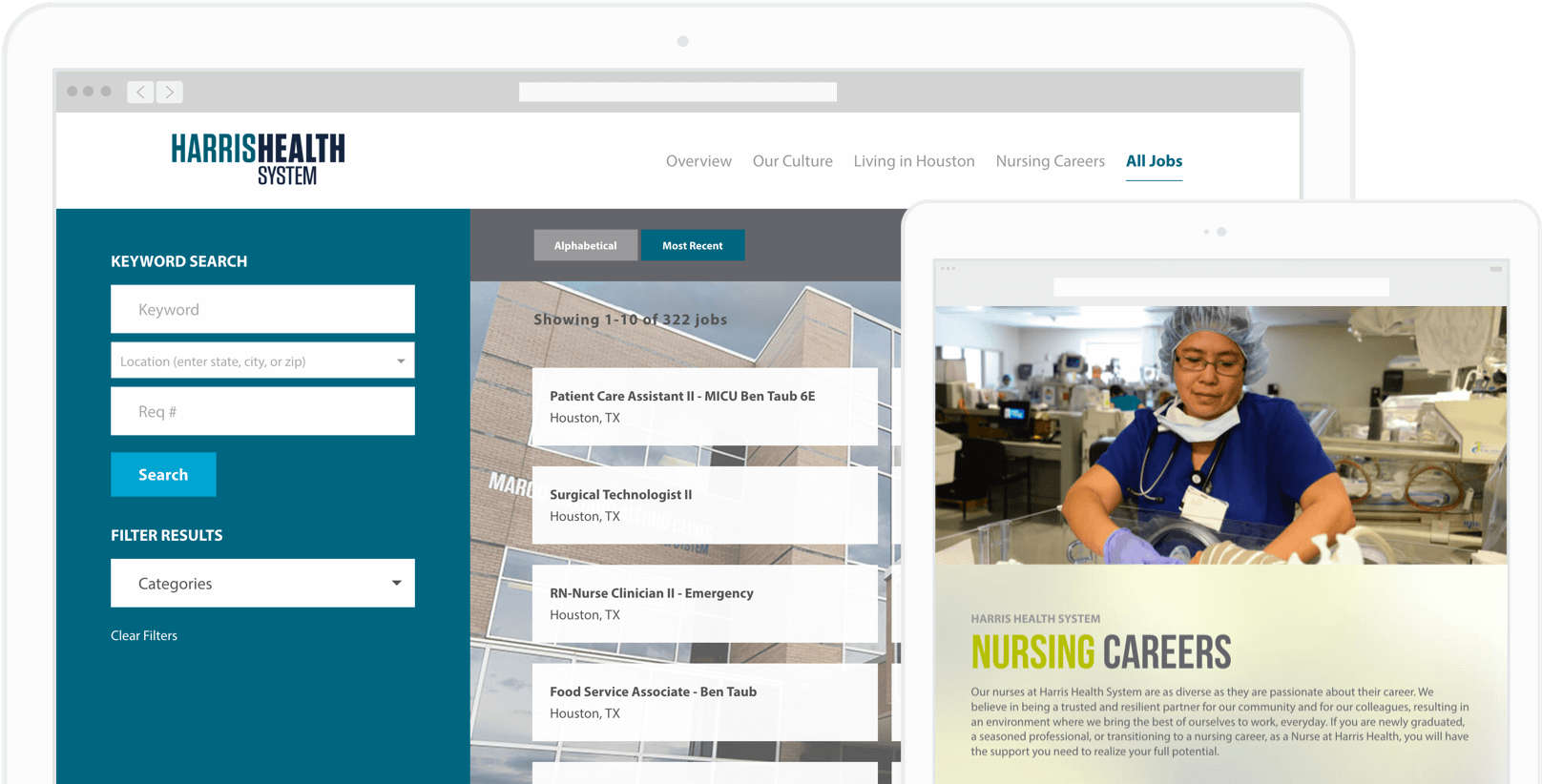 Award-Winning Design
Our designers combine their creative artistry and employment expertise to design elegant and engaging career sites that help you reach your recruiting goals. Our intimate knowledge of job seeker habits translate into visual communications that strategically speak to your targeted talent segments.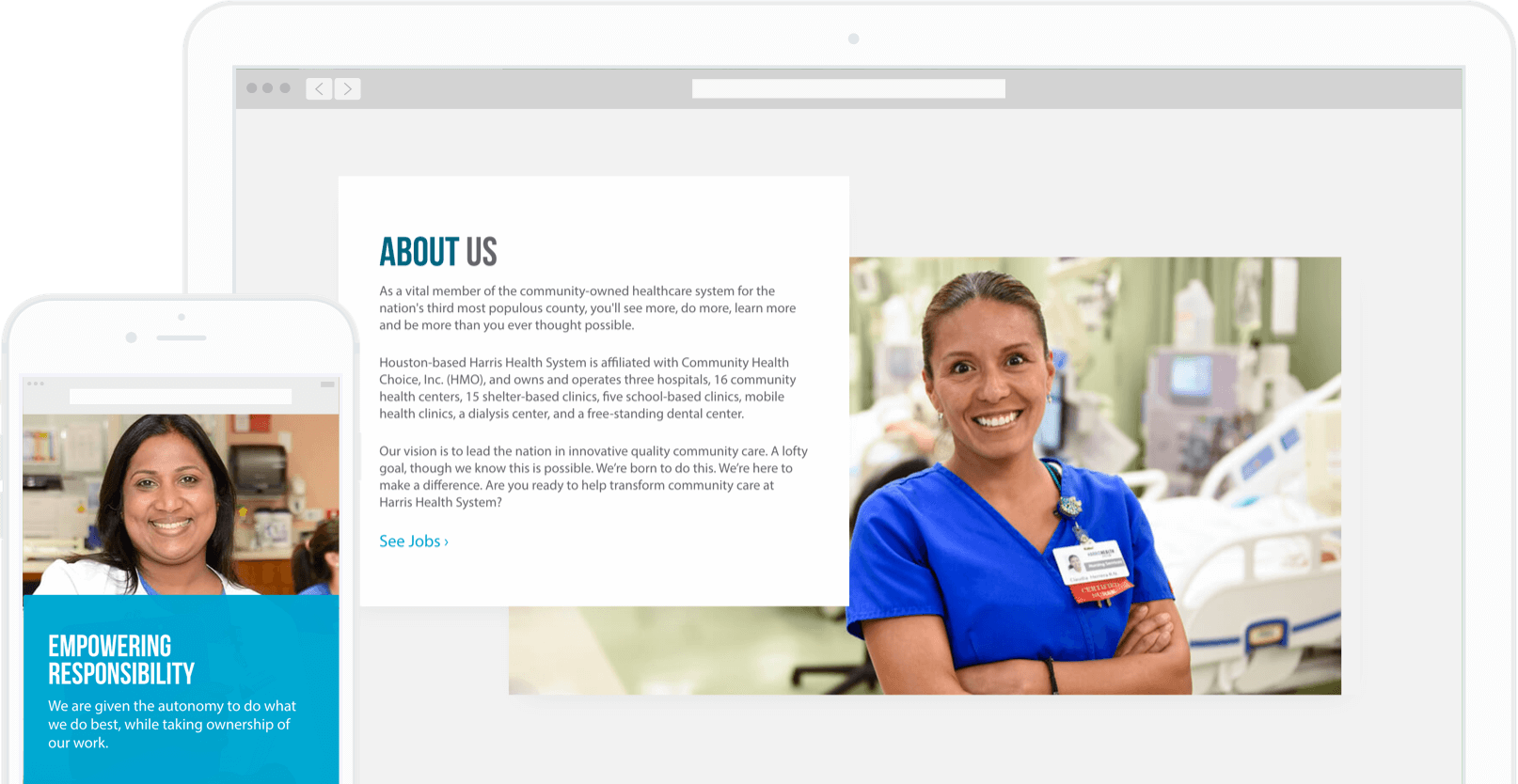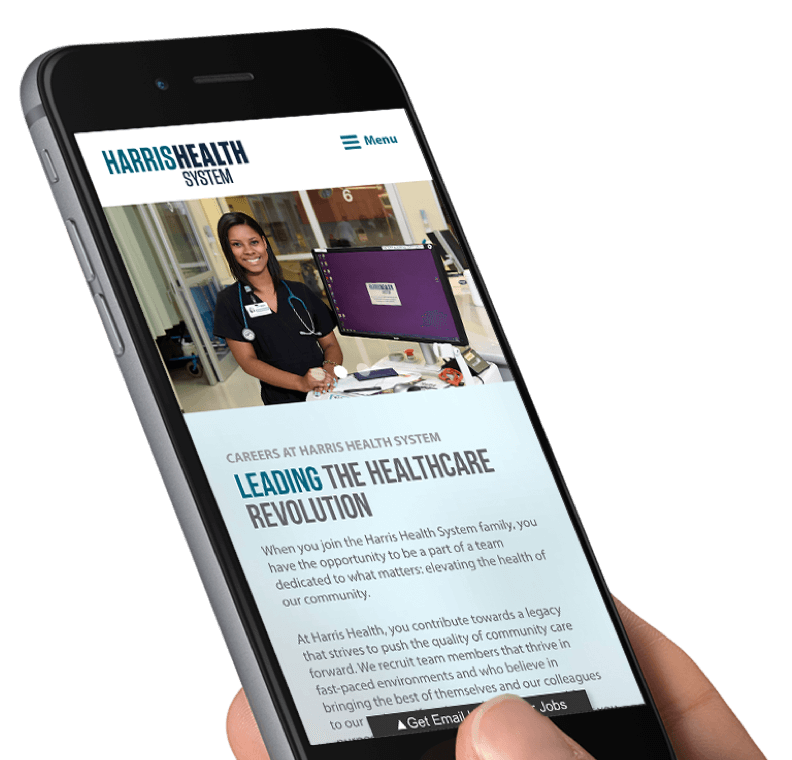 We Know Job Seekers
We use our deep expertise of job seeker expectations to create career sites that are engaging, easy to navigate and functional across every device. Reach better talent by giving candidates a captivating and clear path to employment.
Learn More
Leverage the Power of Video
With more than 20,000 employment videos produced, we know how to harness the power of video and visuals to engage your job seekers on your career site. Our video production partner, HireStory, captures the true culture of your organization through genuine interviews and authentic footage.
Ready to engage more candidates?