CANDIDATE EXPERIENCE
Give candidates a clear and easy path to employment.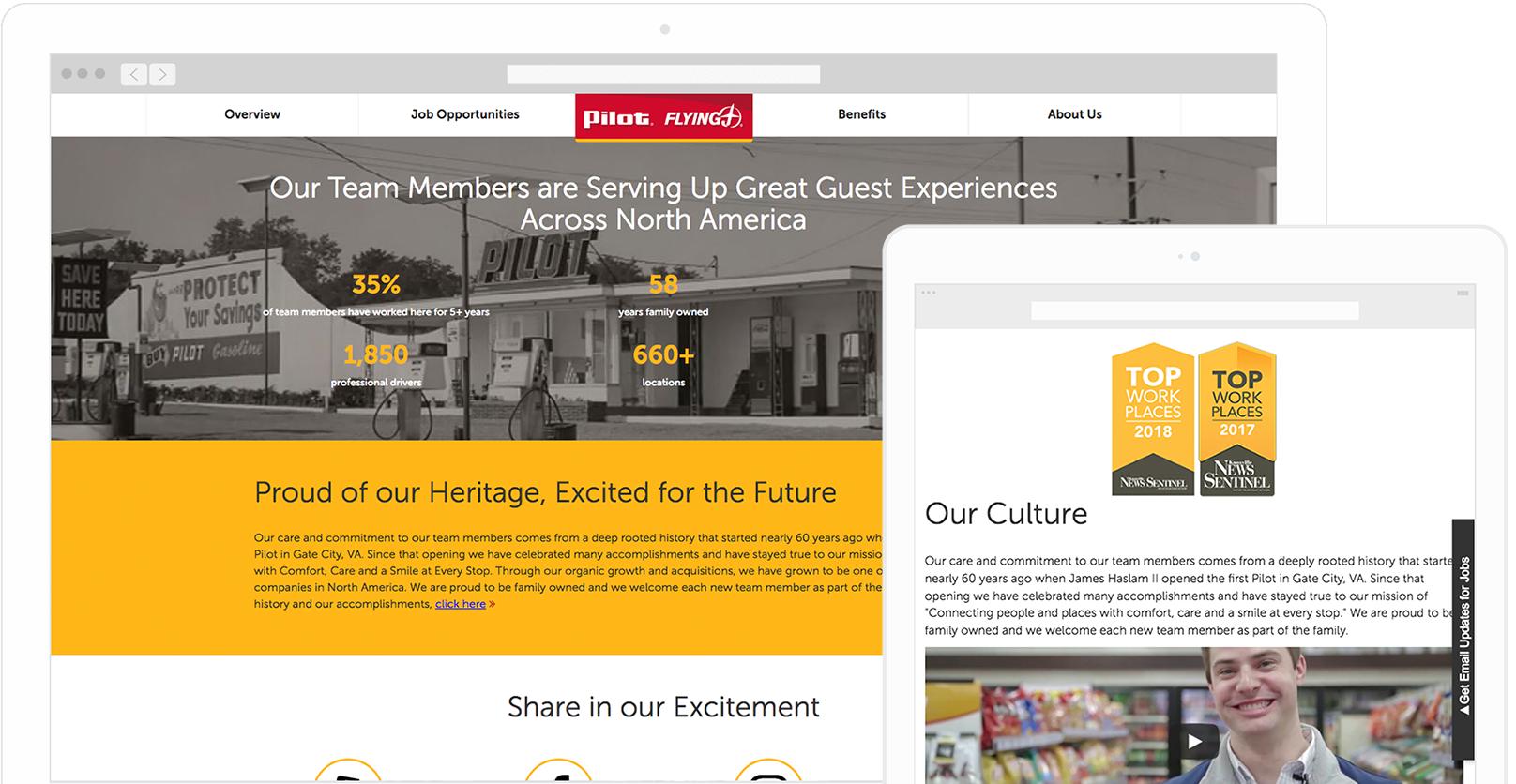 Dynamic and Effective Career Sites
The online experience and the story you share has a direct impact on whether candidates choose to apply for work at your company. Provide your candidates with a better experience and easy ways to engage, and you'll see the difference in your recruiting results.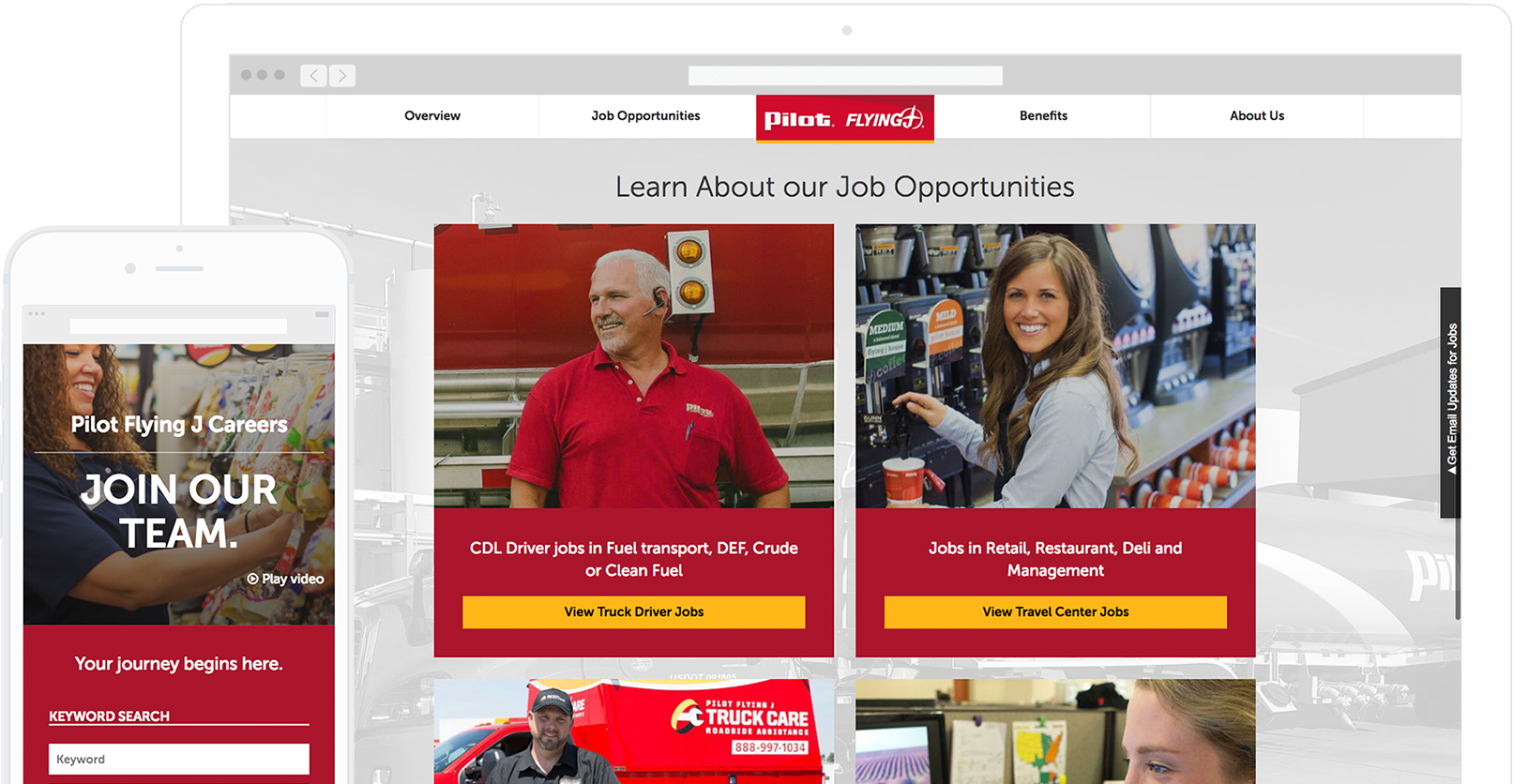 Give your jobs a promotion.
You want the right people to find the right jobs. Recruiting.com Sites give you the flexibilty to customize your job search and display to put your jobs where they belong—front and center.
Make Search Easier
Leverage simplified search or customize by keyword, job type, location and more.
Custom Job Display
Showcase specific job types or jobs by location to give your job seekers the right jobs, at the right time.
Share Your Jobs
Display jobs across the web with easily customized, embeddable and customizable job widgets. Share tools for broadcasting your jobs on Facebook, Twitter, Google+ and LinkedIn.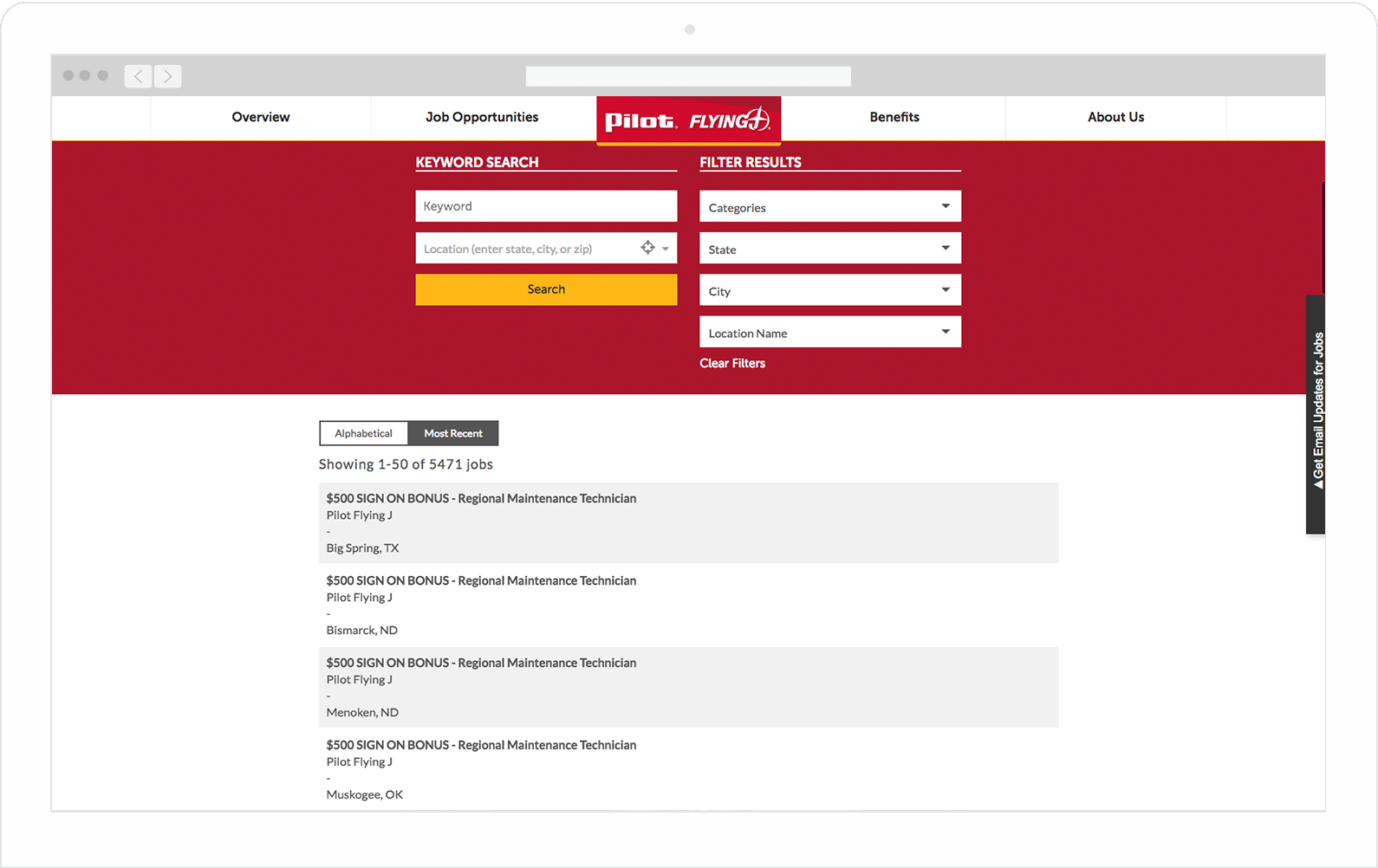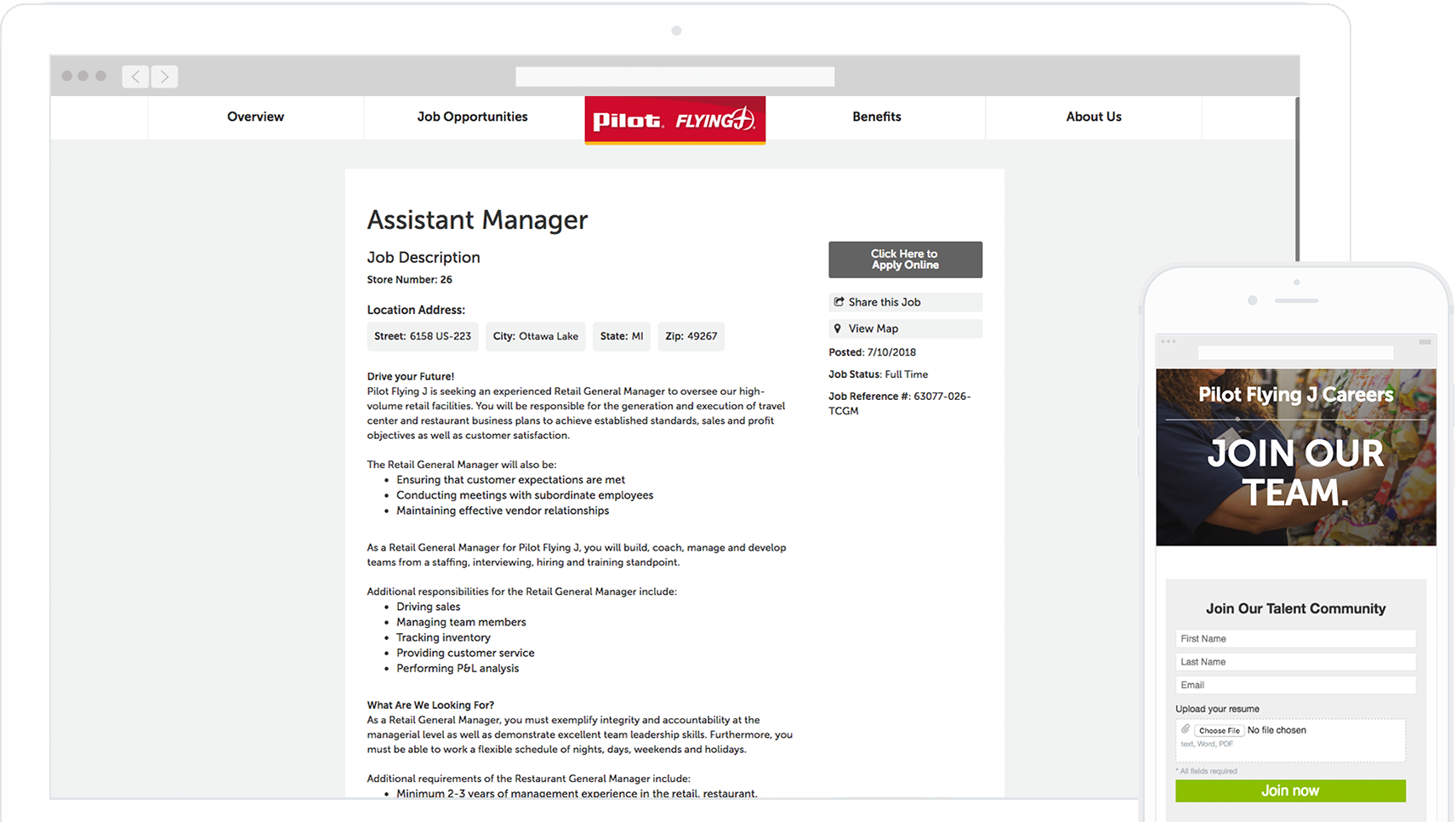 Make it easy to apply, and they will.
Give candidates multiple options and limit friction in the apply process to reduce your candidate drop-off.
Simple Apply
Allow candidates to easily submit resumes or redirect them to your application, and give mobile job seekers the opportunity to send a job reminder email.
Job Alerts
Notify your job seekers automatically when new jobs become available that match their interest. Giving them a heads up and giving you a head start.
Talent Community
Allow your job seekers to submit their interest even if you don't have a relevant job or location available today. Build and grow your Talent Community over time and manage your candidate pipeline more effectively with Recruiting.com CRM.
Ready to convert more candidates?