ATS INTEGRATION
Your career site and ATS can work together in harmony.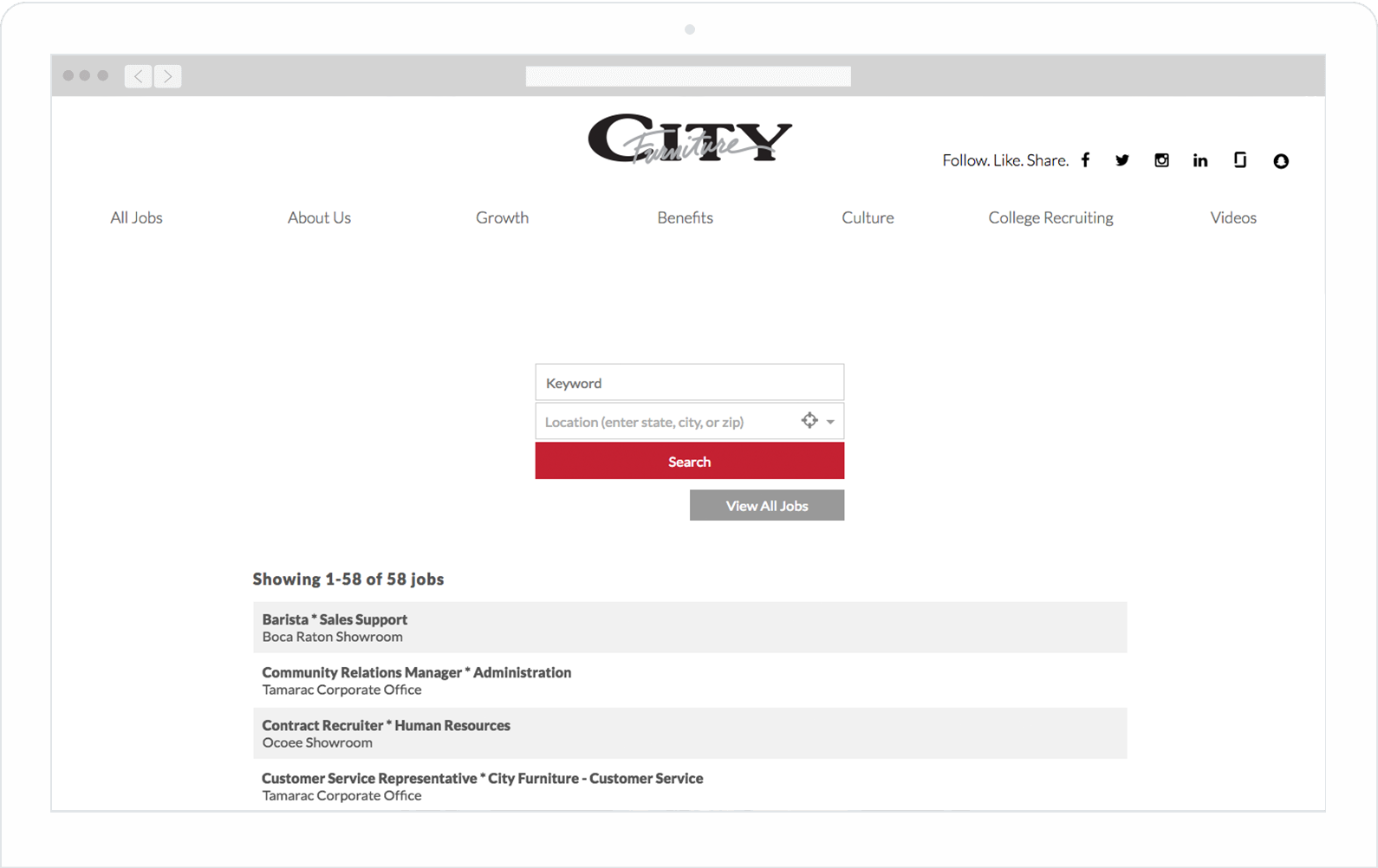 Seamless, Automated Process
Recruiting.com Sites seamlessly integrate with your existing applicant tracking system by automatically pushing open requisitions to your career site and leading candidates back into your ATS.
Job Distribution Network
Each new opportunity is automatically pushed to the job section of your career site and distributed across multiple channels, which may include Jobing.com, Indeed, niche sites, social platforms and more.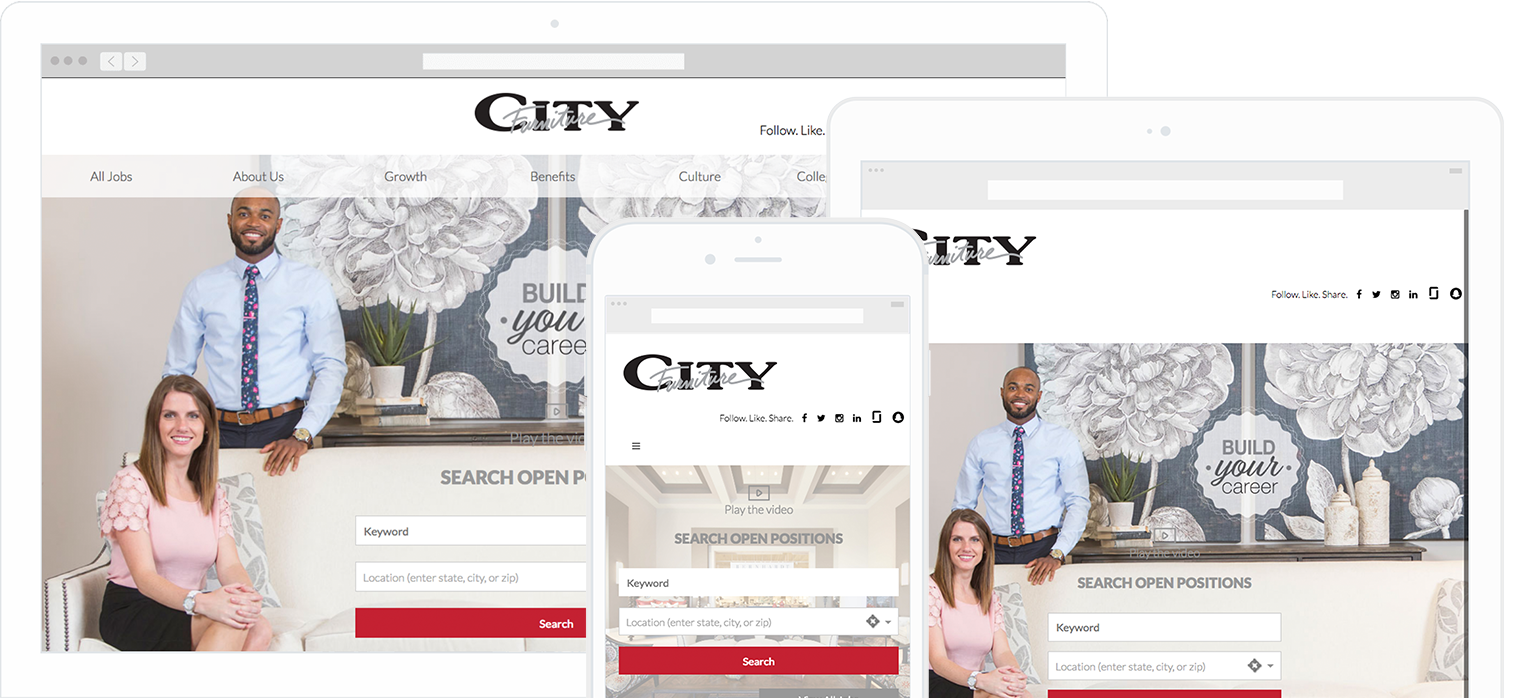 Better Candidate Experience
Finding the right job within an ATS can be an arduous process for candidates—especially from a mobile device. By integrating your ATS with a Recruiting.com Site, you can provide better job displays and search tools for job seekers on a desktop or on-the-go.
Expand Your Search Visibility
ATS generated job listings are notoriously hard to find by search engines. By covering your ATS with a Recruiting.com Site, you can benefit from search engine optimized URLs, page titles and tags that increase your search engine visibility and expand your talent reach.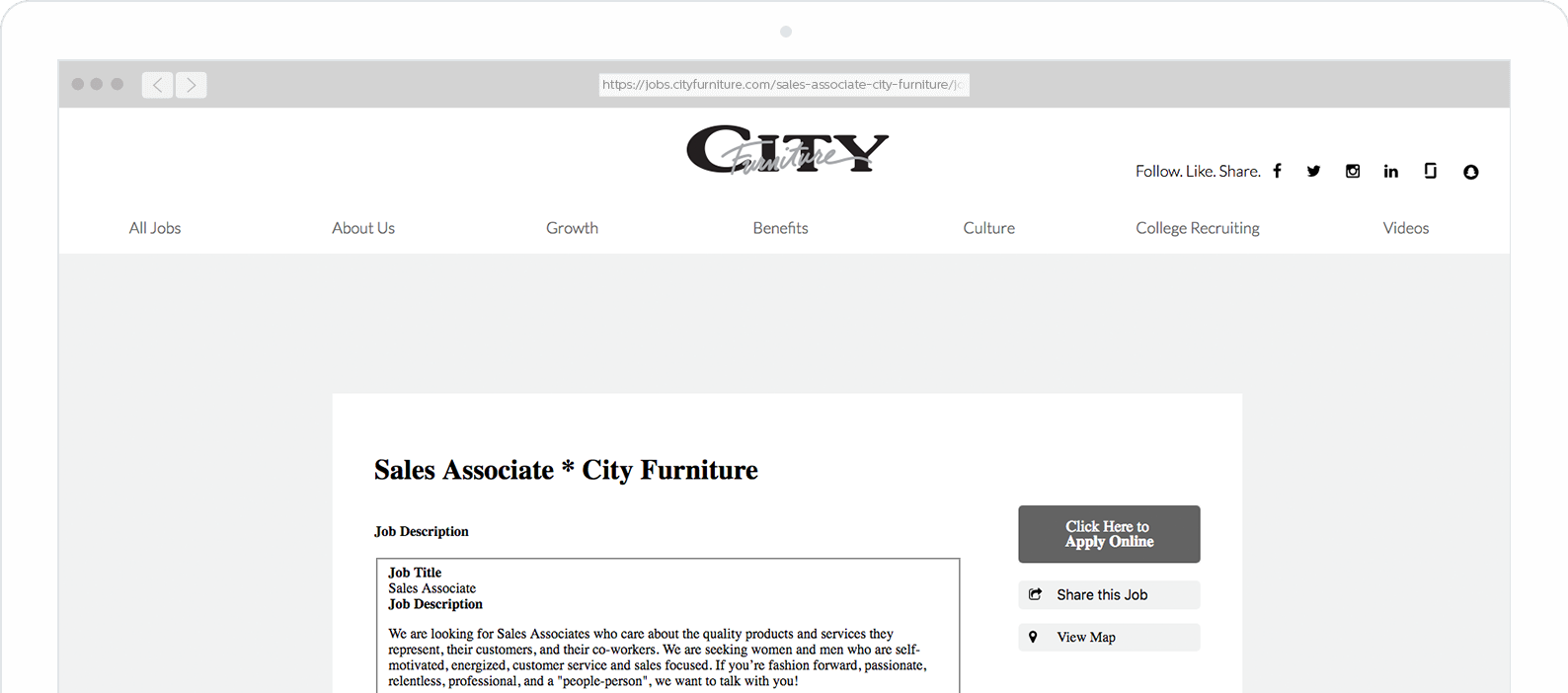 jobs.cityfurniture.com/ sales-associate-city-furniture/job/g.
Ready to streamline your recruiting?